This summer I have had the opportunity to lead the Children's Ministry at Park Avenue Christian Church while their Children's Minister is on sabbatical. Working with children several states away via a digital platform has been joyful. This diverse and multi-aged group of kids living in the epicenter of the pandemic likely won't return to in person worship and Sunday School for a while, so I wanted to create a resource that could help sustain them for a prolonged season of digital connection and faith development. I wanted to create something that could increase engagement across our digital platform, encourage multi-sensory learning and create a sense that our time together was sacred.
I developed worship boxes that aim to do just that! The worship boxes contain all of the resources to do interactive worship and lessons, centering on reusable resources that can draw children into the story of God alive in the scripture and in our lives, connect them to one another through prayer and sharing and I wanted all the supplies to be self contained in a box they could get out to signify it was time to worship.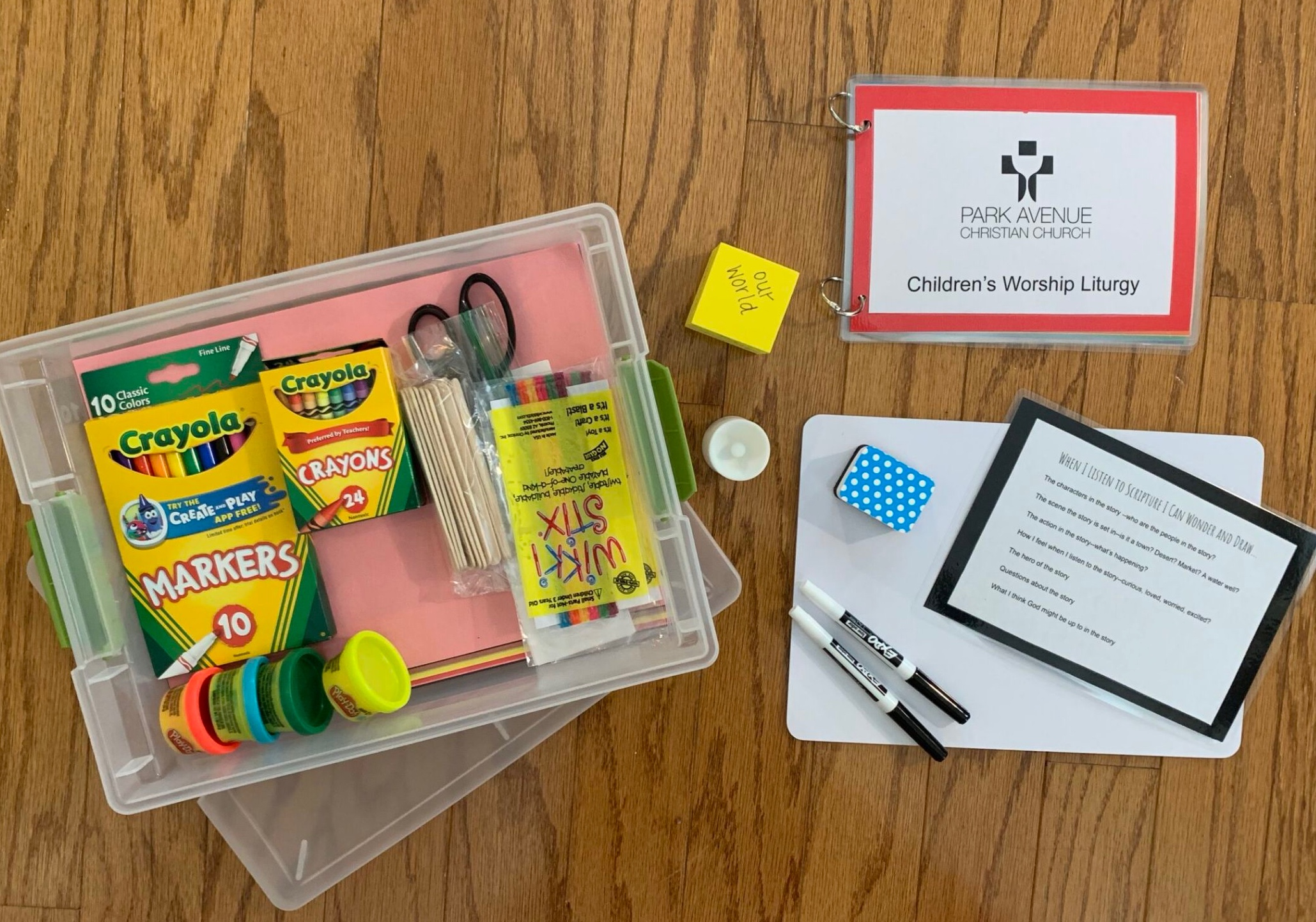 I included the following resources:
Basic supplies such as construction paper, crayons, washable markers and child safe scissors.
Precut card stock book marks for creating memory versus, decorating and marking scriptures
Reusable sensory items to use to reflect on the Bible story or teaching themes such as play doh and wicky stix

A dry erase board, dry erase markers and eraser to reuse as we learn, draw and imagine the scriptures
A laminated prompt card "When I Listen to the Scriptures I Can Wonder and Draw"
A laminated book of our liturgy we use to frame our time together

A battery operated candle for our liturgy
A foam die with prayer prompts to help them think about who or what they might pray for this week
Each family received a box with their name on it. Families with multiple siblings got duplicate supplies such as the white board, play doh and wicky stix. I chose a box that was large enough that families could also place their Spark House Children's Bible or other Bible in the box with the materials. We treat the boxes as sacred, which means we leave all the materials in them so we can use them to encounter God's good word for us each week.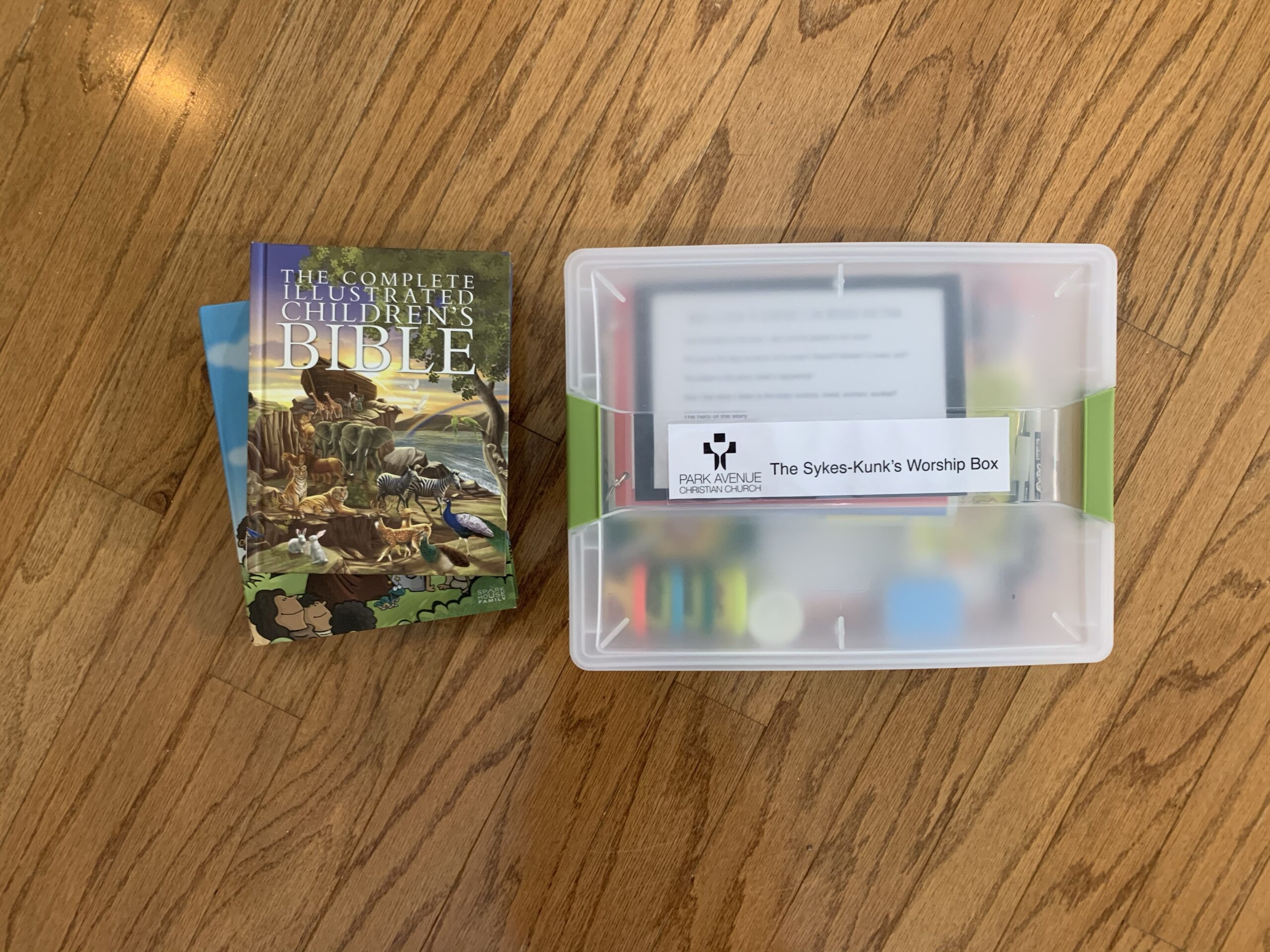 If you are interested in any of the resource I have listed, please reach out and I can share. These were so fun to put together but even more fun to use with the kids to help them grow in their faith and connection to each other during a socially distant time.
Like what you've read? Want more? Sign up for my twice a month newsletter (because we're not spammy) and get original content you can't find here on the blog. Reflections on faith and living, book recommendations and other good, nerdy fun. Sign up HERE.