If you have been a reader for a while you know that I am a fan of the children's books that Glenys Nellist creates for young readers. So I was delighted late last year to discover that her book Twas the Evening of Christmas had been developed into a series of books that adapt the classic Christmas rhyme into books that explore different seasons of the church year. Twas the Morning of Easter, the second book in the series released last month just in time to use in your home ministry to engage children in the Easter story.
I love the creative spin off the classic Christmas rhyme Twas the Night Before Christmas, because the rhyme and cadence gives an instant entry point for children to engage. It made the book quickly memorizable to my musical six year old, which is something I love in a book. As a parent, I find that books with a song or familiar cadence are more often requested at reading time. Which means this beautiful story is getting heavy play at our house this season.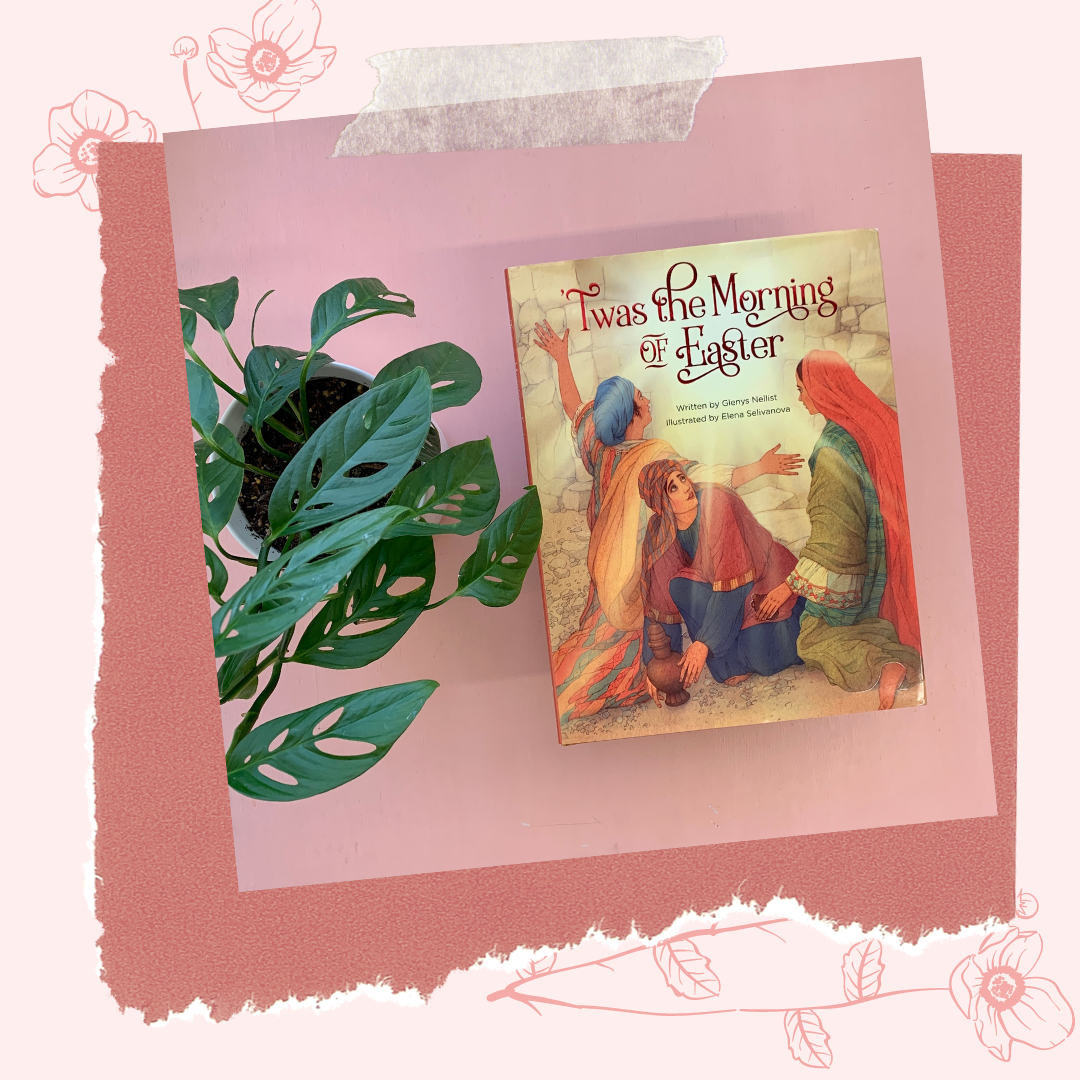 The illustrations in Twas the Morning of Easter are varied and active, engaging readers. The activity on the page makes it great for taking a "picture walk" with early readers asking "what is happening in this picture?" "who do you think that is?" I also love the way the illustrator moves from the darkness of early morning to the day bring celebration of Easter through the book. Illustrations that create active scenes are important not just for developing reading skills but reading comprehension skills, which is a fancy way of saying–they help kids learn, understand and integrate the story into their minds and hearts.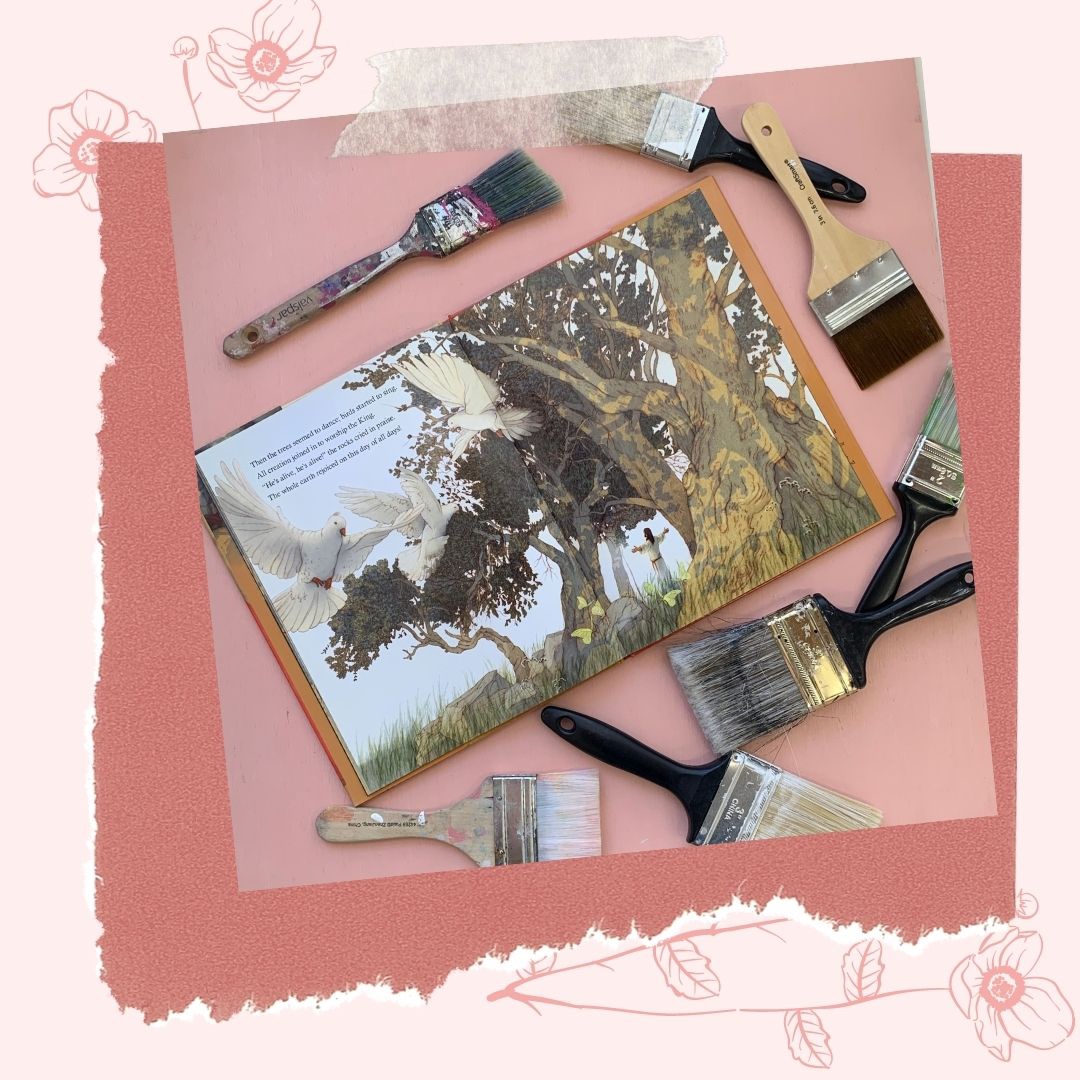 I am always looking for books that are easy to talk with young readers, inspire "I wonder" questions about the Biblical story and make conversations about faith easy and organic. So you can imagine my delight to discover that in several places in the prose there are questions that fit well in the narrative as well as fit the bill for conversation starters. These make great pause points to ask kids to think about the story and form their own thoughts and imaginings.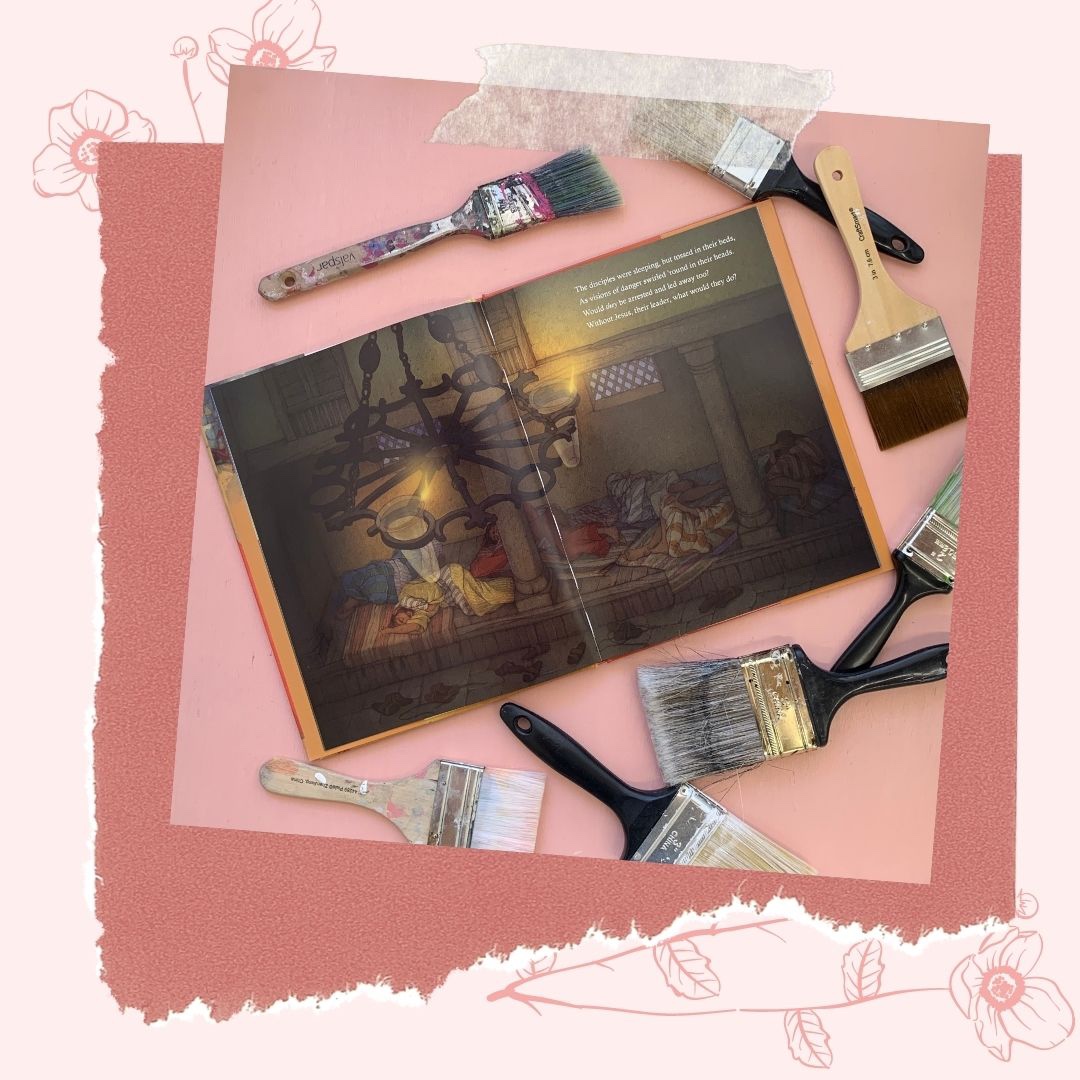 I am so excited that the team at ZonderKidz has provided a copy of Twas the Morning of Easter for me to giveaway to one lucky reader. There are two opportunities to win:
First you can comment on this post sharing who you would share Twas the Morning of Easter with in your life if you won and follow author Glenys Nellist on Facebook.
Or if you would like you can enter via Instagram by liking the giveaway post and following author Glenys Nellist on Instagram.
The giveaway will close at midnight on Tuesday, March 16, 2021. Drawing will be done and the winner notified on Wednesday, March 17. Giveaway is open to US residents only, no PO boxes, please.
Thank you ZonderKidz for the gifted review copy and for providing our giveaway.